【P-cup】Huge titty fucking!!!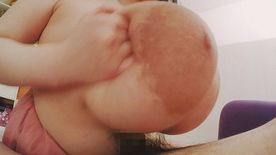 Number of Views

3148

Rating

No rating yet.

Sale Day

2018/11/09

Seller

Play Time

12:22
Product Description
Awesome soft and big boobs!!!Titty Fucking with the power of overwhelming tits !!!
Penis seems to cum when attacked by slow titty fucking.
big dick looks happy with the desire to cum in cleavage!!!
This Seller's Popular Products