ウエスト締め&腹パンチ。Waist tight & belly punch.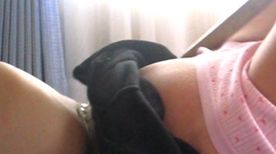 Number of Views

429

Rating

No rating yet.

Sale Day

2019/04/23

Seller

Play Time

12:10
Product Description
女の子のウエストを皮ベルトできつく締めると下腹がぽっこり、
まん丸になってしまいます。
又、お腹をバットでパンチします。パンチは鳩尾を斜め下から
上に向けての突き上げパンチが見どころです。
前半は腹パンチ後半はウエスト締めの2構成となっています。
腹パンチ&ウエスト締めファンはお見逃しなく。

動画の長さ:12:10

出演者は18歳以上で公開の許可済みです。

When I tighten the skin belt of the girl's waist tightly, the belly is puffy
It will be a circle.
In addition, I punch my stomach with a bat. Punch from the bottom diagonally down
The highlight is the push-up punch towards the top.
The first half is the belly punch and the second half is the waist tightening.
Don't miss belly punch & waist tight fans.

Video length: 12: 10

Performers are 18 years of age or older and allowed to publish.

This Seller's Popular Products