[Amateur sensation tension AGE] Mana (pseudonym) [Creampie Gachihame SEX]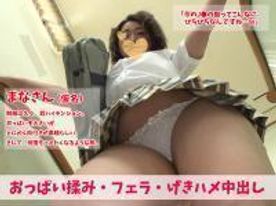 Number of Views

376

Rating

Review

3件

Sale Day

2019/10/18

Seller

Play Time

94:22
Product Description
[Amateur sensation tension AGE] Mana (pseudonym) [Creampie Gachihame SEX]

Mana (a pseudonym)

It's been a long time to wear a uniform, and since I started taking something, it's amazing high tension lol

Boobs are big and the body is wonderful.
A sense of mutimti? Is something amazing.

It was tremendously swaying at the time of the etch and it gave me no choice but to put it in
As a countermeasure against spillage, the face is blurred for 30 seconds
I am allowed to enter.

For those who have written a rating + review
We will present "High Quality Ver" and "Another Bonus".
This is also SEX. </ strong> </ span> </ span>


・ File format: MP4
・ Playing time: 94:22
・ Playing time: 10:25 (Bonus)

Please try it.

【Note】
・ This work is fiction.
・ This work is an original video made for the purpose of publishing.
・ Performers are confirmed to be over 18 years old. Please be forewarned.
・ We comply with Japanese domestic laws and do not perform any acts that violate laws and regulations.
・ Reproduction, transfer, sale, etc. are strictly prohibited for images, videos, sounds and all other images.
・ It is not a work that violates the terms and conditions based on the terms and conditions of this site.
Review
Average Rating:
This Seller's Popular Products