Young Couple Fucking Outdoors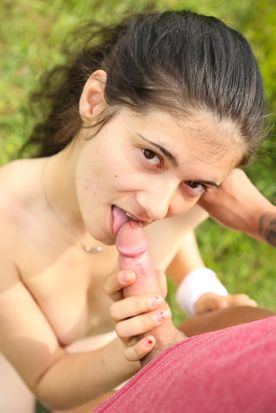 Number of Views

7359

Rating

No rating yet.

Sale Day

2018/10/15

Seller

Play Time

28:31
Product Description
Lexy is one of those girls who just loves bad boys.



This tattoo covered guy is exactly what her loins has been craving. She'll do anything to get into his underwear. Even if it means getting on her knees and sucking his cock in the great outdoors.



Nothing is truly off limits when a teen such as her wants to fuck a guy. She'll do so much more than just suck his cock. However, the blowjob she gave him had to be the highlight of his day. Seeing her soft and sexy lips wrapped around his cock must have been a truly wonderful sight.



There's another sight that had to throw this guy for a loop. That had to be when he was looking down at her ass during doggy style sex. The way the sunlight glistened off of her pale white ass had to challenge him not to bust a nut right away.



=====

We have over 10,000 archives of teen porn and selling them on the FC2 Video(Streaming) / FC2 Contents market(Download). XD
※You can a cheaper price when you buy on the FC2 Video.

Please have a look at this as well!

▼The Artists Model


Streaming Ver.
Download Ver.

▼Surprise Fuck In The Kitchen


Streaming Ver.
Download Ver.

▼Inviting Neighbors To The House


Streaming Ver.
Download Ver.
This Seller's Popular Products