腹責めのエロス(1)Eros of abdominal blame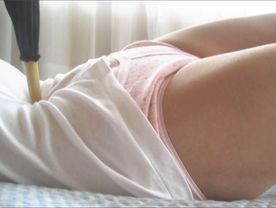 Number of Views

539

Rating

No rating yet.

Sale Day

2018/10/20

Seller

Play Time

10:22
Product Description
腹責めのエロス(1)
私のお腹を色んな道具を使って自分で責めてみました。
柔らかくて弾力のある下腹が勢いよく跳ね返ってきます。
また、おへその部分もしっかりと責めてみました。
お腹フェチのあなたに見ていただきたい動画です。

動画の時間は、10分22秒です。

出演者は18歳以上で公開の許可を得ています。私が本人です。

Eros of abdominal blame (1)
I tried blaming myself with various tools using my stomach.
A soft, elastic abdomen will rebound vigorously.
I also tried to blame the part of the navel firmly.
It is a movie you want the stomach fetish to see.

The video time is 10 minutes 22 seconds.

Cast performers are over 18 years old and have permission to publish. I am the principal.

This Seller's Popular Products